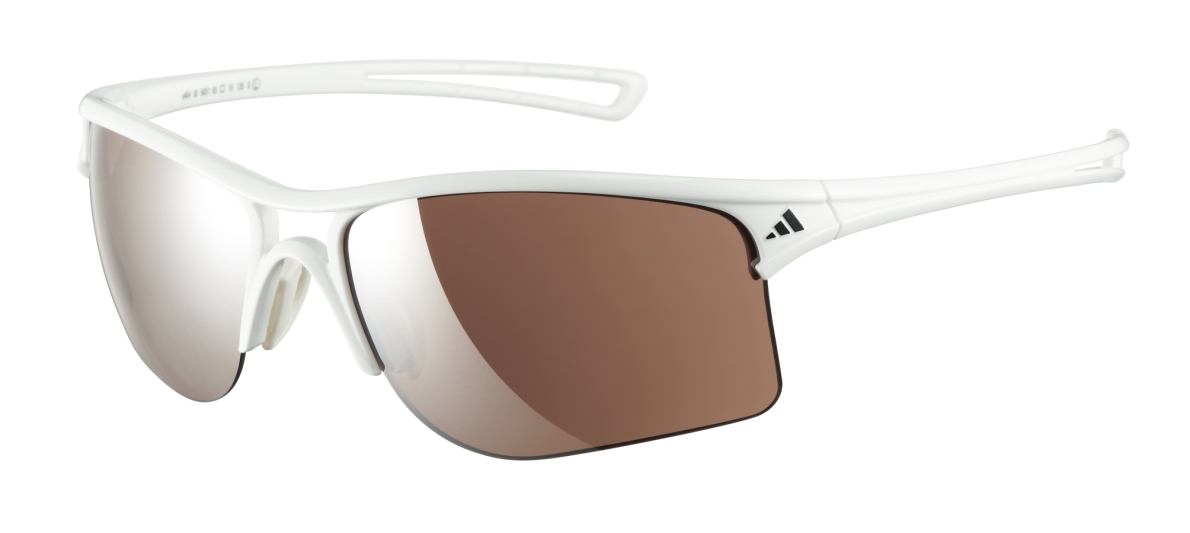 Easy online ordering

More About Adidas Sunglasses Raylor A404
How to find your measurement

Looking for prescription sports sunglasses? Email your prescription details to help@directsight.co.uk when you place your order.For the all-round sports enthusiast, the Raylor sports glasses by Adidas offer maximum functionality, whether you have a passion for cycling, athletics, running, or all three. The innovative design is engineered for optimum performance quality to produce the ultimate in hybrid sporting eyewear. The Adidas glasses feature Vision 8 Base Decentred Vision Advantage PC Lenses which implement a decentring of the optical centre to deliver distortion-free vision in all conditions. To adapt to the different conditions required by your sport, the Raylor frames make it easy to switch lenses with a simple, sturdy lens changing feature and, with Direct Sight, it is now possible to fit your prescription lenses, tailored to suit your individual requirements. With all sports, it is essential for your glasses to offer the stability and support you need. The innovative Raylor design features a Double-Snap Nose Bridge with double height adjustment capabilities for a non-slip, pressure-free fit. In addition, the lightweight yet durable Polycarbonate glasses provide 100% UV protection for a fundamental defence against the elements.
Available Lens Options
These are the most common type of lenses.
They correct a single field of vision, like distance or reading.
Has a single prescription power across the whole lens.
Can be used for everyday use, driving, reading or computer work for example.
Divided into two parts, the top for distance and the bottom for reading.
There is a visible segment at the bottom of the lens which contains the reading prescription.
For customers who want both distance and reading prescriptions in the same lens.
Can be called a Flat Top, D Segment or Straight Top lens.
These lenses have the distance prescription at the top, intermediate in the middle & reading at the bottom.
You can wear one pair for all your vision requirements. No need for multiple pairs for multiple uses.
Have no visible segments like bifocals.
Have a smooth progression from distance at the top to reading at the bottom of the lens.
Select these if you do not require vision correction and want your glasses for fashion use only.
Plain lenses without any prescription.
Good for non-prescription sunglasses.
Our Promise
Free returns & Fast Delivery
We have a 30-day, no-questions-asked return policy for all our frames as well as a one-year, no-scratch guarantee for our lenses; we'll replace your scratched lenses for free within the first 12 months.