The world's finest eyewear brands come together in Milan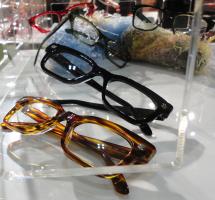 Milan is one of a handful of fashion capitals in the world, sitting proudly amongst other big players in the industry including New York, London and Paris.

Renowned for being the birth place of many of the world's favourite designer labels, celebrated for its trend-setting nature and dedicated in its attitudes towards beautiful fashion, Milan is the source for inspiration and celebration in all things fashion.

The MIDO optical fair is held every year and brings together the world's finest fashion institutions, new up-and-coming brands, lens suppliers, innovators in the industry and manufacturers from across the world.

In a vast expanse of tall buildings with huge glass fronts and impossibly high ceilings, the MIDO exhibition spans thousands of square feet of exhibitors showcasing their products to industry insiders in the world of optics.

The Direct Sight team had one job and one job only: to find the best ranges possible to bring to you at fantastic prices.

Look out for our fashion updates on Twitter and Facebook and view new ranges very soon.
Tweet